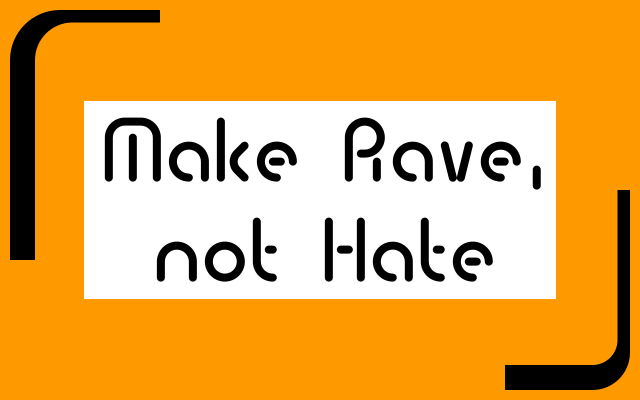 Publication Date: 2022-02-19
Description
This show of Make Rave, not Hate features music by the netlabel Up it Up and the artist OPTML, yielding a nice mixture between Drum'n'Bass and French House. Just rave, stay safe, healthy and peaceful.
This set contains music by OPTML releases
Up It Up is the source of the Knobheads sampler [upfree70] (by-nc-sa) as well as Happy Shopper's Aisles Of Smiles [upfree69] (by-nc-sa).

Playlist
Bantam Lions – Knobheads – Rome 1975
OPTML – Cœur De France – Armand
OPTML – Cœur De France – Gecko
OPTML – Cœur De France – In The Heart Of France
OPTML – I – Groovin'
Sneakbeats And Afternaut – Knobheads – Brute Jam
M T Hall – Knobheads – Living Backwards
Captain Johnson – Knobheads – Complektogram
OPTML – I – The Disco
OPTML – Cœur De France – Filtered Melodies
OPTML – Cœur De France – Feelin' It
Happy Shopper – Aisles Of Smiles – Bogof On These Yops
Happy Shopper – Aisles Of Smiles – Checkout Divider
isocore – Fegato – Train To Astray