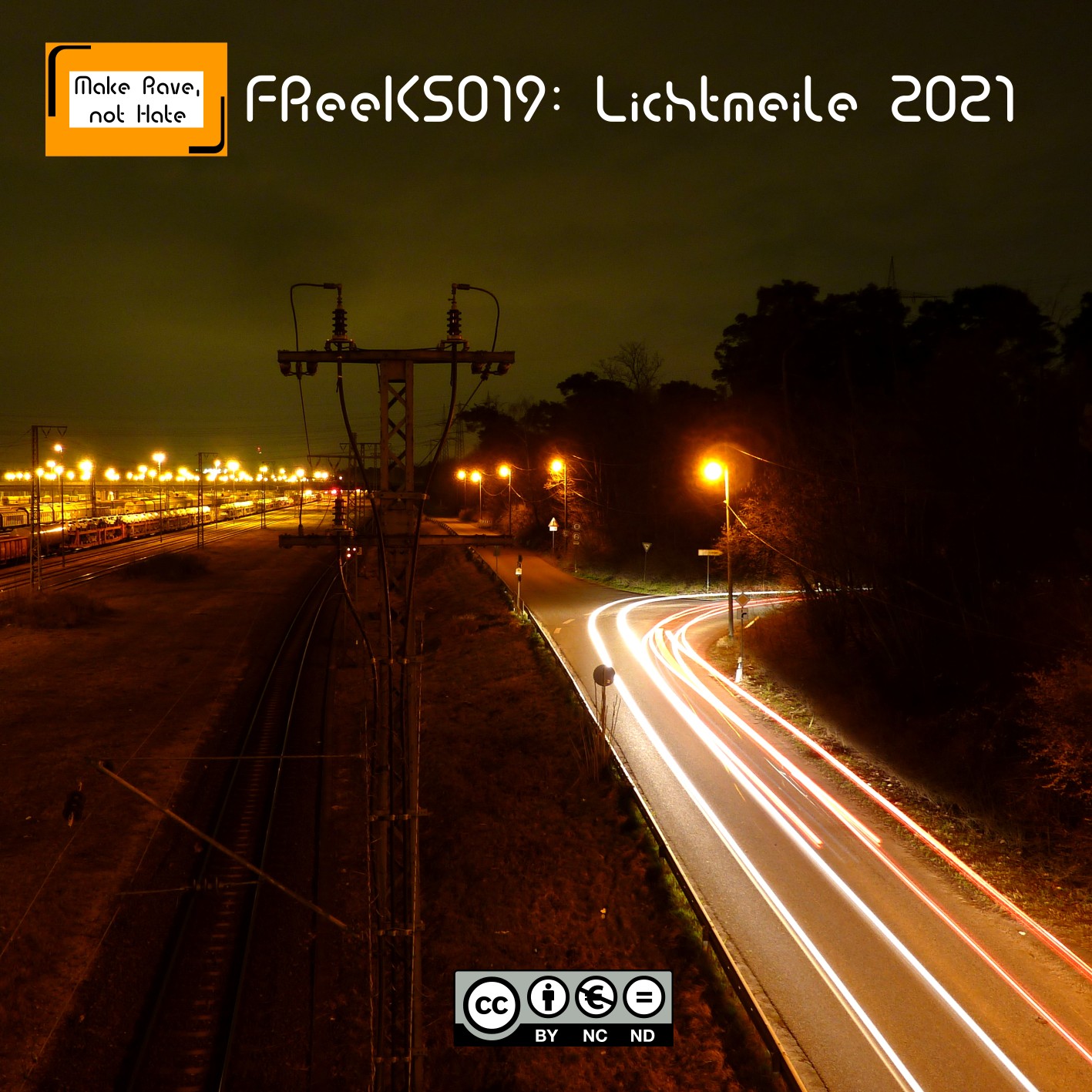 Files
FRee-K Sounds 019: DJ Robb – Make Rave, not Hate: Lichtmeile 2021 is released under a Creative Commons License. FRee-K Sounds 019: DJ Robb – Make Rave, not Hate: Lichtmeile 2021 @ Internet Archive
| # | Artist | Title | Play |
| --- | --- | --- | --- |
| 1 | DJ Robb | Make Rave, not Hate - Lichtmeile 2021 | |
Genres:
Artist(s)
Description
This is the originally planned Lichtmeile edition of Make Rave, not Hate. The event unfortunately had to be cancelled again because of the Covid-19 pandemic but it is our mission to keep you connected with electronic music culture – here you are! And it is our mission to spread love and rave.
Playlist
Natural Funk – Hold On [SUPA015] – Hold On
Superloader – Fusion EP [SUPA008] – Fusion
Nicolas Eller – Nightshift EP [SUPA012] – Carmelita (Jens Kohlenberg Remix)
max cavalerra – techno mode [brq115] – who cares
Levelheads – Wilde Maus [SUPA005] – Definition
Superloader – Superload EP [SUPA002] – Super Pad - Herb LF & Natural Funk Present Superloader
cie – the call [brq125] – durchzug
Gunnar – BEVLARUSER18 – Mugger
HCI04 – Cooperate EP [EAR087] – Wedding
For the SUPAFEED releases see the previous label website.